5-17-2019
The good news…now you know…you are undoubtedly the only kid on campus that has ever been told by a bird they have head lice (very cool)…and, you get a cupcake out of the deal!  To look on the bright side makes the day a whole lot happier. Speaking of "bright," O.C.'s Hair Police supports regular screenings for head lice under a "bright" light or optimally natural sunlight. Just ask a bird.  Look behind the ears, at the nape of the neck, and at the crown.  Early detection deters the spread of head lice and allows for removal to be much less extensive. Got head lice? Thank a bird! All kidding aside, if you have head lice, it is better to know before it becomes a severe infestation.  Summer Camps are on the horizon. Screening works. #SummerCamps #ComicStrip #Cartoons #HeadLiceRemovalServices #LicePrevention #LiceProducts #LiceComb #HeadLice #CostaMesa #NewportBeach #Irvine #CoronaDelMar #FountainValley #HuntingtonBeach #OrangeCounty
5-9-2019
A Mother's love is immeasurable as she beholds an infinite sense of selfless giving. Special indeed is a Mother. May each of you enjoy a wonderful Mother's Day overflowing with expressions of love and genuine moments of gratitude conveyed.  Fondly, O.C.'s Hair Police #Mother'sDay #HeadLiceRemovalServices #LicePrevention #LiceComb #HeadLice #LiceProducts #CostaMesa #NewportBeach #HuntingtonBeach #SantaAna #Irvine #FountainValley #CoronaDelMar #OrangeCounty
5-2-2019
Hear ye hear ye goes the Town Crier or in modern times a news flash can be received via conduits such as the day time morning show; Live Kelly and Ryan. Kelly and Ryan announced the ever so important 10 most-sexiest accents this week per The Daily Mail. New Zealand took home the honors in a study by The Daily Mail that polled it's 1.5 million readers. One thing is for sure, regardless of the accent, the all too common phrase, "I have head lice" just ain't sexy! O.C.'s Hair Police can get your "sexy back" in no time. Guaranteed! Our non-toxic Absolute Clear product line and head lice removal services will minimize the use of "head lice" from your respective dialect. Let's face it, ya'll stand a better chance at sexy without 'em!! #LiveKellyAndRyan #10MostSexiestAccents #SexyBack #JustinTimberlake #DailyMail #HeadLiceRemovalServices #LicePrevention #LiceComb #HeadLice #LiceProducts #CostaMesa #NewportBeach #HuntingtonBeach #SantaAna #Irvine #FountainValley #CoronaDelMar #OrangeCounty
4-26-2019
The official date of Earth Day yearly is April 22nd. This year, that was Monday of this week. O.C.'s Hair Police celebrates every day as Earth Day with our environmentally friendly non-toxic Absolute Clear head lice enzyme product line and manual removal technique. On our watch, there are not any artificial heat generated machines accessing the electrical grid needed to remove lice. Manual removal has more than proven its superiority. Earth Day will celebrate its 50th year anniversary in 2020. Currently, Earth Day is the largest secular observance in the world engaging more than one billion people every 365th day on April 22nd. Rest assured as a Global Citizen, head lice are in attendance too. Not to worry, our non-toxic Absolute Clear product line transcends all borders to ensure your anxiety free participation. Our only advise would be don't wait for tomorrow or, 361 days from now to celebrate that which is before you today. Peace! #EarthDay #MotherNature #AirAlle #HeadLiceRemoval #HeadLicePrevention #HeadLiceComb #HeadLice #HeadLiceProducts #HeadLiceServices #CostaMesa #NewportBeach #HuntingtonBeach #SantaAna #Irvine #FountainValley #CoronaDelMar #OrangeCounty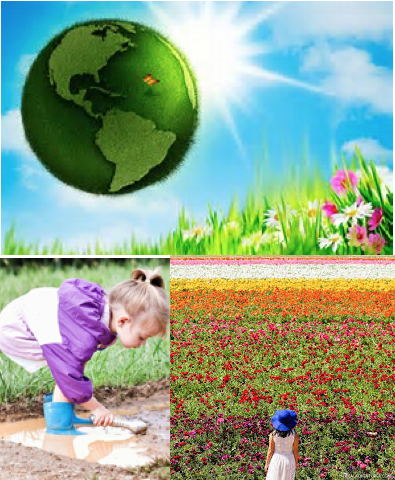 4-18-2019
The daffodil is one of the earliest flowers to bloom in the spring reliably growing from bulbs year after year under challenging conditions. As they blanket the bleak landscape winter leaves behind with their radiance, their significance is profound.  For example, in numerology symbolism it's 6 petals reflect harmony, a warm heart, nature, motherhood, and a sense of caring for others. The daffodil beholds countless additional symbolism. Amongst them, O.C.'s Hair Police's favorites are new beginnings, rebirth, creativity, inspiration, vitality, and forgiveness. So powerful is the daffodils yearly emergence, the American Cancer Society incorporated the daffodil into a fundraising campaign entitled Hope by the Bunch that occurs every year on specific days in March. O.C.'s Hair Police felt it appropriate during this profoundly meaningful week of reflection to provide each of you with a bouquet of daffodils even if it is only virtually so that you may too be so moved by the gentle, unyielding beauty of the daffodil and the peaceful strength it embodies inspiring us toward a sense of our very own new beginnings. #Daffodil #Rebirth #Symbolism #Easter #HeadLiceRemoval #HeadLicePrevention #HeadLiceComb #HeadLice #HeadLiceProducts #HeadLiceServices #CostaMesa #NewportBeach #HuntingtonBeach #SantaAna #Irvine #FountainValley #CoronaDelMar #OrangeCounty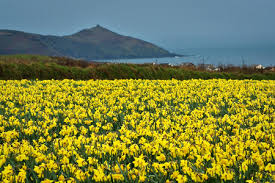 4-11-2019
April 10th was National Siblings Day. Although, not currently celebrated on the scale that Mother's or Father's Day is, 49 states do officially recognize the day. For those of us blessed with sibling/s, over the course of our lives we will spend more time with our sibling/s than anyone else including our parents. Sibling/s play a key and unique role in the development of our ability to share, negotiate, and resolve issues. Similarly, head lice learn these same characteristics as they define themselves amongst their sibling's over their short life span of 33-35 days. There are 4-8 nits, or sibling's, laid daily by their parent for 16 consecutive days making for a very active Romper Room! Their Family Tree develops rapidly should you provide them with a landscape, your hair, in which to do so. O.C.'s Hair Police would like to honor the important role sibling/s do provide while promoting a sensible resolution in the realm of negotiating by adopting the motto, "This is no time to share!" Resolve your issue with our non-toxic Absolute Clear enzymes while accessing our head lice removal services and always FREE 24/7 Consultation! Then, and only then, get back to celebrating your sibling/s with a head lice free sibling hug! #NationalSiblingsDay #Brothers #Sisters #Siblings #Kardashians #HeadLiceRemovalServices #HeadLicePrevention #HeadLiceComb #HeadLice #AbsoluteClear #HeadLiceProducts #CostaMesa #NewportBeach #HuntingtonBeach #SantaAna #Irvine #FountainValley #CoronaDelMar #OrangeCounty
4-4-2019
Absolutely no one panic! Hazmat's are not necessary, mayonnaise should be an application on food only, and sporting a bald head…well?! Mayonnaise relies on suffocating head lice. Lice can hold their breath for up to 8 hours. There is an opening in a hazmat suit. Head lice will find it. We promise. Hair grows approximately 1/2 inch in length every month. Are you sure bald is the answer when you consider O.C.'s Hair Police can efficiently remove your head lice within one hour in most cases. And as for The Office, we suggest to the beloved Secretary, Erin, always have our Absolute Clear non-toxic enzymes at arm's length to apply from the chair to the hair. Spray it all down!  No enzyme application, no work day compensation.  As a fellow Office Mate, open Angela's drawer and apply a good dose of Absolute Clear enzymes on her cat, Bandit, too. You got this Erin…Hazmat out, Absolute Clear in!!                                                                      #TheOffice #Hazmat #Cats #HeadLiceHomeRemedies #HeadLiceRemoval #HeadLicePrevention #HeadLiceComb #HeadLice #HeadLiceProducts #HeadLiceServices #CostaMesa #NewportBeach #HuntingtonBeach #SantaAna #Irvine #FountainValley #CoronaDelMar #OrangeCounty
3-29-2019
Play Ball! Opening Day for Major League Baseball has commenced.  In fact, baseball and softball throughout our great nation is in full swing (no pun intended).  Guess what else is in full swing?! Head lice enjoy America's Pastime just as much as each of us.  Head lice can even become a participant by joining ball players on the playing field on top of their heads if team members are not diligent in checking their caps and helmets. The first mention of baseball in the U.S. was in 1791 when an ordinance banning the playing of baseball within 80 yards of the town meeting house was implemented in Pittsfield, Massachusetts. Too bad bans are irrelevant to head lice. O.C.'s Hair Police wishes every baseball and softball player the best in their respective seasons while encouraging each team to implement our Absolute Clear Non-Toxic head lice enzymes as your Designated Hitter.  When sprayed in helmets and caps, Absolute Clear will undoubtedly hit head lice out of the park! Big time home run!! #MLB #AmericasPastime #Baseball #Softball #Opening Day #HeadLiceRemoval #HeadLicePrevention #HeadLiceComb #HeadLice #HeadLiceProducts #HeadLiceServices #CostaMesa #NewportBeach #HuntingtonBeach #SantaAna #Irvine #FountainValley #CoronaDelMar #OrangeCounty
3-20-2019
At 2:58pm today, Wednesday 3/20/19, the onset of spring occurred. Spring promises warmer temperature, a greater splash of daily sunshine, an endless stream of brilliantly colored foliage, and a genuine sense of happiness toward rebirth. Being a human parasite, head lice feel it too! Winter caps are off and hugs abound. O.C.'s Hair Police is fond of spring because natural sunlight is the optimal environment in which to check for head lice. Spring is actually a magnificent display of Mother Nature as it's designated by the sun's passage from the Southern to Northern Hemisphere sky at the exact moment the sun crosses the celestial equator on its migration from south to north. As you experience yourself vying for outdoor activities, find your very own equator. Part your loved one's hair, check their crown, lift their locks to scan the nape of the neck. O.C.'s Hair Police would not want your spring day cut short by the onset of a head lice infestation. Take advantage of Mother Nature's gift and make checking a habit while you are being invigorated by the renewal of the sun ray's! #Spring #VernalEquinox #Flowers #Rebirth #HeadLiceRemovalServices #HeadLice Prevention #HeadLiceComb #HeadLice #AbsoluteClear #HeadLiceProducts #CostaMesa #NewportBeach #HuntingtonBeach #SantaAna #Irvine #FountainValley #CoronaDelMar #OrangeCounty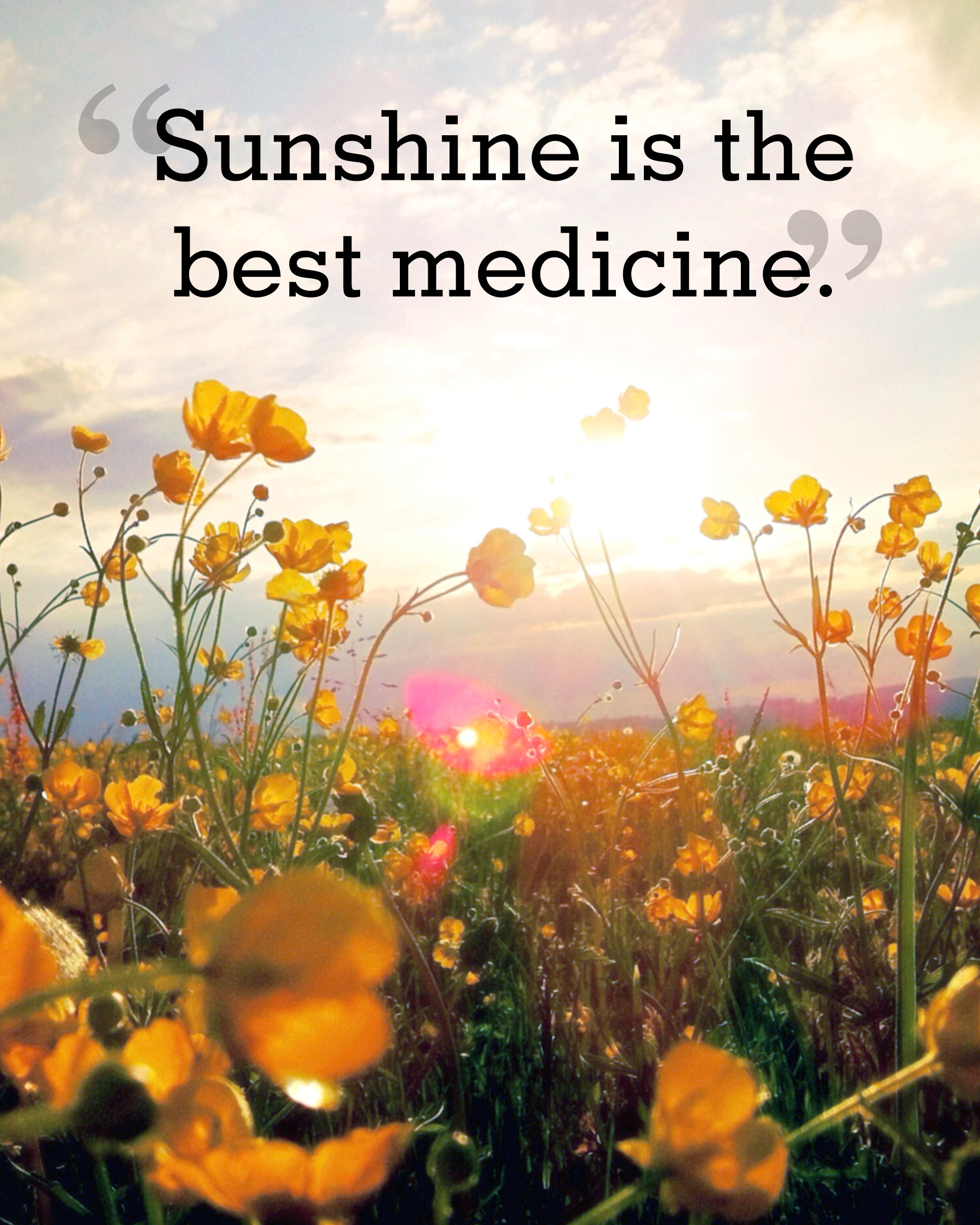 3-13-2019
Yep, we modified the blessing just a wee bit! How did you guess…?! Irish blessings seemingly capture the joy that is embodied in not only the renewal of Spring but in the goodness of kind thoughts. O.C.'s Hair Police celebrates in this during this time of year with a Pot 'O Gold full of non-toxic Head Lice enzymes keeping the head lice at bay while the Leprechauns play and everyone becomes Irish on St. Patrick's Day! Enjoy and may "…the kindness you spread be returning to you." #St.PatricksDay #IrishBlessings #Spring #Kindness #HeadLiceRemoval #HeadLice Prevention #HeadLiceComb #HeadLice #HeadLiceProducts #HeadLiceServices #CostaMesa #NewportBeach #HuntingtonBeach #SantaAna #Irvine #FountainValley #CoronaDelMar #OrangeCounty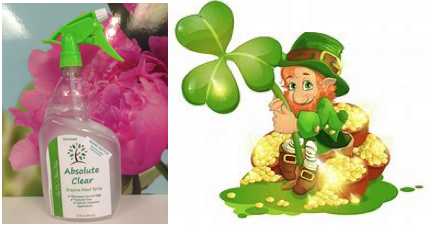 3-7-2019
May we all count our blessings that the vertical jump of head lice is not in line with that of Colton's of The Bachelor. In fact, head lice are not capable of establishing a vertical leap at all because they do not jump. Nor do head lice skip, hop, fly, or swim! Head lice crawl from one to the other. O.C.'s Hair Police promotes an environment of hugs with a practical approach to head lice prevention to elimination from our removal services to our non-toxic product line so that you may avoid being picked as head lice's next romance. No rose for you may not be all bad! Just sayin'! #TheBachelor #TheFinalRose #TheBachelorWomenTellAll #ColtonUnderwood #HeadLiceRemoval #HeadLice Prevention #HeadLiceComb #HeadLice #HeadLiceProducts #HeadLiceServices #CostaMesa #NewportBeach #HuntingtonBeach #SantaAna #Irvine #FountainValley #CoronaDelMar #OrangeCounty
3-1-2019
Head lice can truly make you feel as if you are an unwitting actor in a B-Rated Horror Movie with Spin-The-Wheel as the theme. Can't it?! O.C.'s Hair Police's Head Lice Removal Services and our Non-Toxic Absolute Clear product line are your ticket to exit the theater!! Like Lady Gaga said, "It's about how many times you stand up and are brave and keep on going." Don't let head lice be The Director, this is your life story to tell not theirs! #AcademyAwards2019 #LadyGaga #HeadLiceRemoval #HeadLice Prevention #HeadLiceComb #HeadLice #HeadLiceProducts #HeadLiceServices #CostaMesa #NewportBeach #HuntingtonBeach #SantaAna #Irvine #FountainValley #CoronaDelMar #OrangeCounty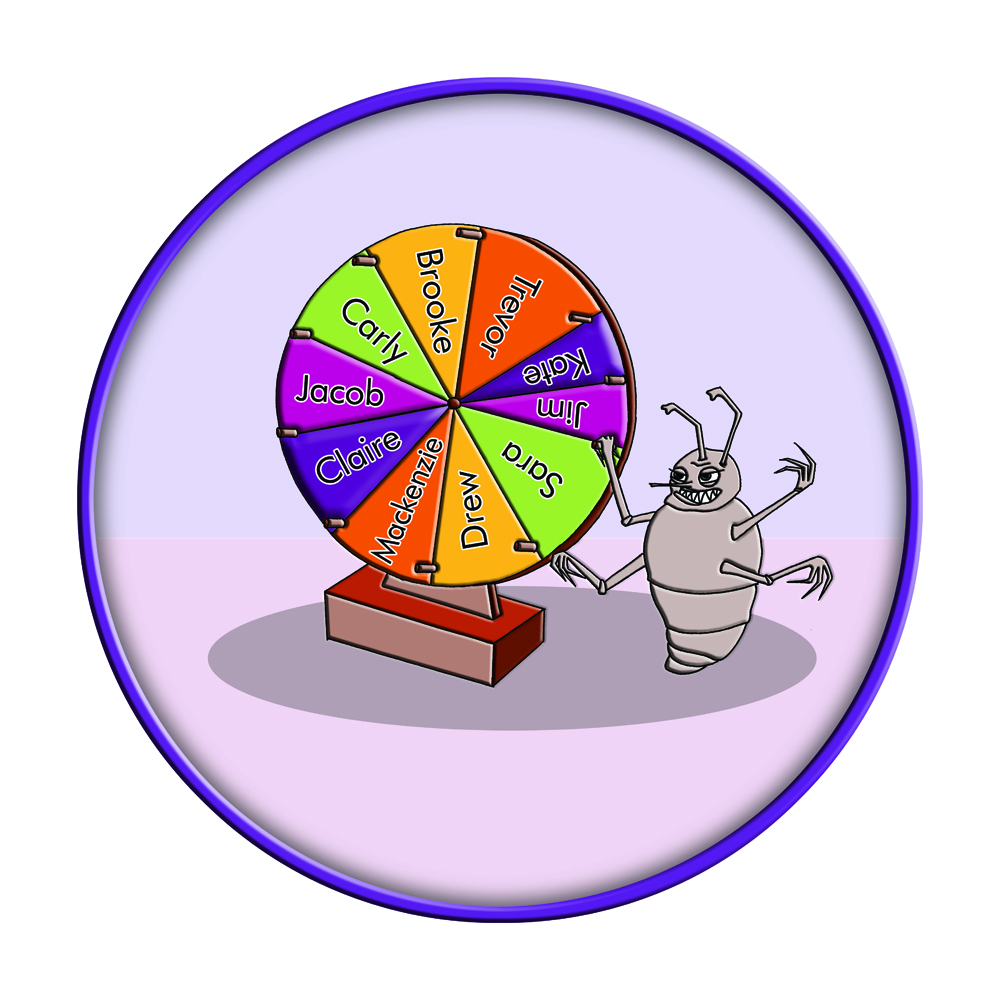 2-22-2019
Now Jackson you are not REALLY wishing for head lice are you?! O.C.'s Hair Police does appreciate that you did not want to share your head lice with others. However, we would encourage you to find alternative methods to implement for the purposes of an excuse. In other words, "Careful what you wish for!" may be yours to actually have to address. No worries if so though. DJ rocked it on the quick head lice screening bit. O.C.'s Hair Police is in concert with DJ in that we would not want Fuller House to get any fuller with the onset of head lice! Head lice screenings are efficient in the fight against head lice. Conduct them regularly on your loved ones to avoid the proliferation of infestations. Follow the motto "Do What DJ Does!" #FullerHouse #HeadLiceSitcoms #HeadLiceScreening #HeadLicePrevention #HeadLiceComb #HeadLiceProducts #HeadLiceRemoval #HeadLice #CostaMesa #NewportBeach #HuntingtonBeach #SantaAna #Irvine #FountainValley #CoronaDelMar #OrangeCounty
JacksonAndDJofFullerHouseOnHeadLice~ClickHere
2-12-2019
Each of our clients are truly special to us! We at O.C.'s Hair Police hold your trust in our head lice removal services and non-toxic product line close to our hearts. In doing so, we hope the love we show toward your head lice concerns, challenges, and family members is translated in a manner that impacts you positively. As Oprah Winfrey has said, "Your greatest power is to show love, to receive love and to be love." In this spirit, O.C.'s Hair Police wishes you a very Happy Valentine's Day! #ValentinesDay #Love #PowerOfLove #HeadLiceRemoval # HeadLice #HeadLiceProducts #HeadLiceComb #HeadLicePrevention #CostaMesa #NewportBeach #HuntingtonBeach #SantaAna #Irvine #FountainValley #CoronaDelMar
2-7-2019
"NO WORRIES!" has been referred to as the National Motto of Australia representing friendliness, humor, optimism, and "mateship" in Australian culture.  O.C.'s Hair Police proposes furthering the cultural boundaries of "NO WORRIES!" to be inclusive of the process of approaching head lice. A stretch? Sure! But, it is better than the alternative of a complete meltdown. Right?! Our Absolute Clear product line is Non-Toxic and can be used daily killing head lice on contact while ultimately eradicating any nits you may have as well. Chemically based head lice removal products are not as effective because head lice have become resistant to the pesticides within these products. Besides, what OTC which is chemically based to natural to non-toxic affords you the opportunity to access FREE 24/7 Consultation like we do?!  We back our Absolute Clear product line with over a decade of knowledge within the head lice industry and are available to you throughout your head lice challenges truly making it a "NO WORRIES!" experience. Together we got this Mate! #slang #australia #noworries #headliceremoval #headliceprevention #headliceotc #headliceproducts #headlice #costamesa #newportbeach #huntingtonbeach #santaana #irvine #fountainvalley #coronadelmar
AbsoluteClearHeadLiceaAndTheirNitsPart1of2
1-31-2019
Sometimes it is just nice to be celebrated for something! Right?! O.C.'s Hair Police is with you from head lice prevention to elimination. Our NON-TOXIC products to our head lice removal services are readily available for you throughout your academic journey which is inevitably inclusive of constant exposure to head lice. Congratulations on your latest achievement!  O.C.'s Hair Police is proud of you too!! #headliceremoval #headliceproducts #headliceprevention #headlicecomb #headlice #school #education #academia #costamesa #newportbeach #huntingtonbeach #santaana #irvine #fountainvalley #coronadelmar
1-24-2019
Even head lice can make you laugh! Click the link below to watch a fun video on head lice (if that is even possible)!  You be the judge!!  So often kids are placed in situations they would otherwise prefer not to have to be a participant in. O.C.'s Hair Police commends these youngsters for addressing their head lice dilemma with the silliness that embodies the joyful heart of a child.  Let's embrace this in our kids while we help to guide them in a kind manner nurturing the thoughtfulness and compassion they naturally exude. Hey kids, the wig though! Really?! Remember to remind yourself when Check-in Charlie crows, "No, no, no…! When you share, lice race from one to the other, keeping us all on our toes!" #head lice awareness #head lice prevention #head lice removal #head lice treatment #head lice video #head lice #costa mesa #newport beach #huntington beach #santa ana #irvine #fountain valley
1-18-2019
There are obvious reasons to repeatedly screen for head lice. In addition to this is the fact that "…repetition provides the practice that children need to master new skills. Repetition helps to improve speed, increase confidence, and strengthens the connections in the brain that help children learn." www.readingbrightstart.org/articles-for-parents/lets-repetition-important-learning/  Screening is Repetition! Help kids help themselves by repeatedly screening for head lice while they learn all along the way. Head lice is always untimely and never hoped for. Enter into Sammy's Screen Shop so that Sammy may assist you and your loved ones in your combined efforts to minimize the proliferation of a head lice infestation. This post is the 4th of a 4-Part Series on head lice prevention. All excerpts are from "Louse Out Every Kids Self-Help Guide to the 11-Day Process of Getting Head Lice Out of Their Hair!" found on Amazon.#head lice prevention #head lice comb #head lice products #head lice #head lice books #self-help #children's books #huntington beach #santa ana #irvine #fountain valley #costa mesa #newport beach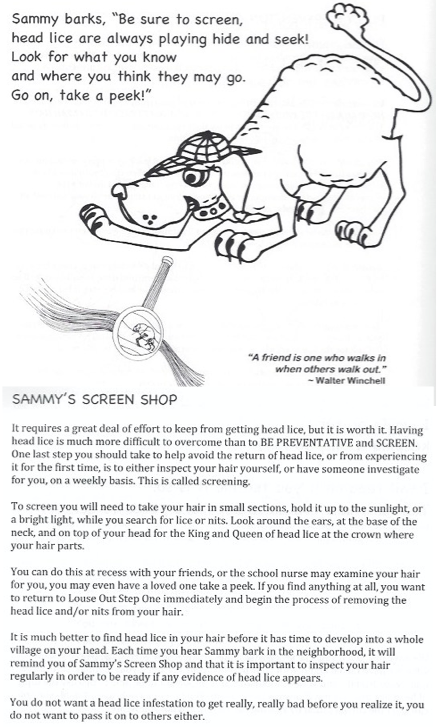 1-4-2019
In his article, "This is Why Learning With Imagination Matters in Education," https://globaldigitalcitizen.org/learning-with-imagination Lee Watanabe highlights, "Our imagination changes; it is organic, and it grows as our knowledge grows. Knowledge feeds the imagination which spurs us on to new knowledge."  Much like a child can be an imaginary Veterinarian, they too can become their very own Head Lice Technician. The difference lies in that the young can actually effectively implement their imagination into real time comprehension as a Head Lice Technician while still a child. Help kids help themselves gain mastery of preventive measures through imaginary play in the fight against head lice infestations. Polly's squawking will have them giggling while they are being proactive!  This post is the 3rd of a 4-Part Series on head lice prevention.  All excerpts are from "Louse Out Every Kids Self-Help Guide to the 11-Day Process of Getting Head Lice Out of Their Hair!" found on Amazon.  #head lice prevention #head lice removal #head lice products #head lice comb #head lice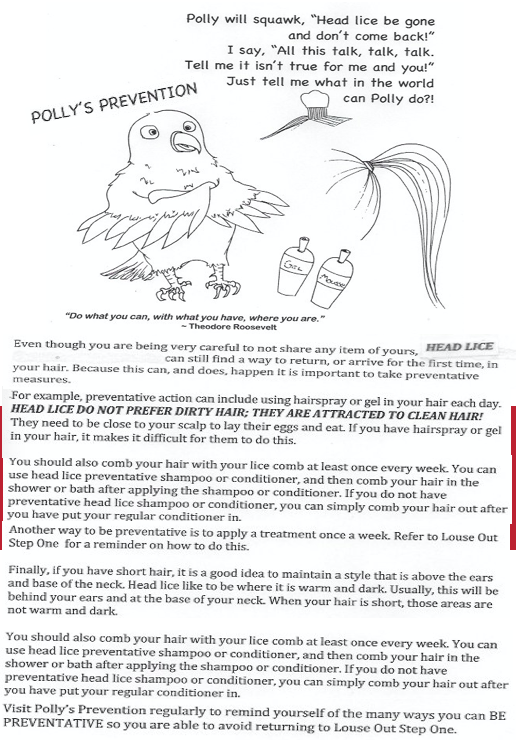 12-28-2018
Happy, Happy New Year to one and all!!  O.C.'s Hair Police would like to offer a communal 2019 New Year's Resolution.  May the New Year provide you and your loved ones the courage to address head lice challenges with eyes wide open!  O.C.'s Hair Police is here to assist in navigating both you as well as those you care for through uncharted territory to ultimately land you in a safe haven of a peaceful head lice free environment.  Head lice screening works.  Head lice does not have to be your Apocalypse! #happy new year resolutions #head lice prevention #head lice removal #head lice products #head lice #head lice screening #how to check for head lice #costa mesa #newport beach #huntington beach #santa ana #irvine #fountain valley
12-18-2018
Whether gifts are adorned at the base of a Menorah, Kinara, Christmas Tree, or another symbol of wisdom, love, and/or hope, O.C.'s Hair Police wants to assure you we recognize and deeply appreciate your constant efforts made on behalf of those you care for.  We see it every day as you place your busy schedule's on hold to tend to head lice in a loved one's hair.  They can't do it alone and you are there for them.  YES, you are a gift!  O.C.'s Hair Police wishes you the happiest of holidays!! #Christmas #Hanukkau #Chanukah #Hanaka #Kwanza #holiday season #head lice prevention #head lice removal #head lice products #head lice #head lice comb #costamesa #newportbeach #huntingtonbeach #santaana #irvine #fountainvalley
12-11-2018
In the article, "10 Things Every Parent Should Know About Play," www.naeyc.org Author, Laurel Bongiorno states, "Play reduces stress. Play helps your children grow emotionally.  It is joyful and provides an outlet for anxiety and stress." Head lice infestations are laden with anxiety and can be extremely stressful.  Help your children help themselves learn preventive measures in the fight against head lice.  This post is the second of a 4-Part Series reaching kids on their level for the purposes of learning prevention measures.  Check-in Charlie will be your kid's best friend!  All excerpts are from "Louse Out Every Kids Self-Help Guide to the 11-Day Process of Getting Head Lice Out of Their Hair!" found on Amazon. #Christmas #Hanukkau #Chanukah #Hanaka #Kwanza #holiday season #head lice prevention #head lice removal #head lice products #head lice #costa mesa #newport beach #huntington beach #santa ana #irvine #fountain valley
12-03-2018
Kids learn through play. This post is the first of a 4-Part Series reaching kids on their level for prevention measures in the fight against head lice infestations.  Help kids help themselves so that they may fully enjoy this magical time of year head lice free!  "Charlie, Polly, and Sammy" are on deck in the ensuing weeks of this series.  Stay tuned!  All excerpts are from "Louse Out Every Kids Self-Help Guide to the 11-Day Process of Getting Head Lice Out of Their Hair!" found on Amazon. #Christmas #Hanukkau #Chanukah #Hanaka #Kwanza #holiday season #head lice preventionhead lice removal #head lice products #head
11-28-2018
O.C.'s Hair Police encourages you to practice head lice prevention throughout the Holiday Season. Stayed tuned for our 4 Part Series on head lice prevention beginning next week. Call today for head lice prevention products!! We got this!! #head lice #head lice prevention #head lice removal #head lice products
11-20-2018
"Gratitude unlocks the fullness of life. It turns what we have into enough, and more. It turns denial into a acceptance, chaos o order, confusion to clarity. It can turn a meal into a feast, a house into a home, a stranger into a friend. Gratitude makes sense of our past, brings peace for today and creates a vision for tomorrow." ~ Melody Beattie
O.C.'s Hair Police is grateful for the trust place in us, our services, and our product in addressing the head lice challenges throughout the communities of families we are blessed to call our clients. May each of you experience a wonderful Thanksgiving with family and friends.
#family #Thanksgiving #grateful #thankful #head lice services #head lice removal #head lice products
11-14-2018
Head lice enjoy the holidays too! Consistent combing will help to keep head lice out
while family and friends are being welcomed in!!
This segment of a webinar we did highlights the effectiveness of combing for prevention to eradication purposes. O.C.'s Hair Police encourages you to NOT inadvertently add to your guest list during the holiday season. Combing works! Call today to purchase your Terminator Comb! #head lice comb #head lice removal #head lice prevention #terminator comb #home for the holidays
10-15-2018
Protect Your Kids and Fight Super Lice in Schools with
O.C.'s Hair Police
With O.C.'s Hair Police, you can help fight the growing number of "Superbugs" in schools using their non-toxic, non-abrasive Absolute Clear head-lice removal products.
Costa Mesa, CA October 1st – With the onset of the school year, the proliferation of head lice infestations grips communities nationwide. Yearly, more and more news outlets are highlighting the evolution of "super lice" or "superbugs", called so because they are immune to most common anti-lice products. In past reports, articles on super lice across social media like HealthDay state that over 25 states host head lice populations that don't respond to common over-the-counter treatments.
But, as head lice populations evolve to protect themselves from lice-removal, the good news is that super lice are still very easily and thoroughly eradicated if handled properly and at lower cost than most chemically-based products or prescription remedies. O.C.'s Hair Police, an Orange County based head lice-removal company, says their Non-Toxic Absolute Clear proprietary enzymes is one of the few sure-fire ways to protect schools and children from head lice outbreaks.
Absolute Clear is derived from naturally occurring enzymes. The human head louse cannot become resistant to natural enzymes EVER because the enzymes break down the exoskeleton of the louse versus attacking the nervous system. The nervous system incorporates the ongoing evolution of specific genes within the head louse gene pool to ultimately develop the necessary resistance in order to solidify its existence. The skeletal structure of the head louse cannot do the same to ward off its destruction by natural enzymes.
Absolute Clear is a non-toxic, non-abrasive, and hypoallergenic mix. These naturally occurring materials are combined with surfactants and other biologically stimulating ingredients. Further, the enzymes are successful in loosening the glue that attaches the nits to the hair shaft thereby eliminating their viability by moving them away from the scalp and necessary heat in order to incubate and ultimately thrive while making their removal much easier. O.C.'s Hair Police offers their Absolute Clear product line in local Southern California retail locations, within their Treatment Center, and/or online. Visit their website today and protect your family from super lice.
For more information and validation of HealthDay's claim, PubMed.gov, US National Library of Medicine National Institutes of Health provides the following information on the evolution of Super Lice. Head louse infestations are widespread throughout the world and have been increasing since the early 1990s partially because of ineffective pediculicides. Pyrethroid insecticides act on the nervous system affecting voltagesensitive sodium channels. Three-point mutations at the corresponding amino acid sequence positions M815I, T917I, and L920F in the voltage-gated sodium channel gene are responsible for contributing to knockdown resistance (kdr). Therefore, the "knockdown resistance (kdr)" toward pyrethroid is "…well established reaching an overall frequency of 88%, thus close to fixation." In simpler terms, a chemically based OTC and/or prescription head lice remedy will fall into the above category of being 88% ineffective. This is true due to the fact that human head lice have developed nearly complete "fixation", or resistance, to the pyrethroid insecticides placed in OTC and/or prescription remedies for the purposes of combating a head lice infestation.
"Act as if what you do makes a difference. It does." – William James
O.C.'s Hair Police and our Co-Op's are guided
by the faith that Knowledge is Power!
We are committed to providing extensive information to the communities of families we care for ranging from taking the time to answer frequently asked questions to providing preventative measures that are specifically crafted to meet the lifestyle of those of you battling back against head lice and nits.
Serving Orange County And Surrounding Areas
Back Bay Center
2675 Irvine Ave, Suite 110
Costa Mesa, CA 92627 
949.631.2675
O.C. IN HOME SERVICES AVAILABLE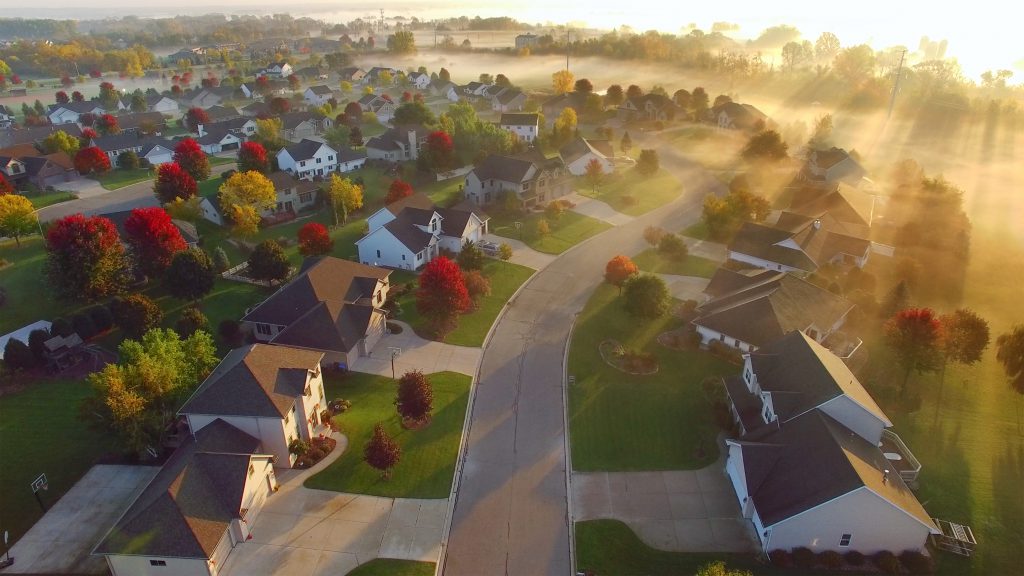 Your Location + Our Vocation = Head Lice Eradication
Call Today 844-631-2675 (Toll Free)
SCHEDULE AN APPOINTMENT NOW!
Appointments will be addressed within the hour of your call in most cases. We will do our best to accommodate your schedule within a 48 hour time frame.